Here is my second installment of my Thankful Thursday. I'll give you seven this week, because I know deep down you are so excited to know what I'M thankful for...
1. My husband (I know, everyone puts that). He's sacrificed so much to give us a life we never knew possible. He's like a super hero too, and lets face it, who doesn't want to get laid by a super hero?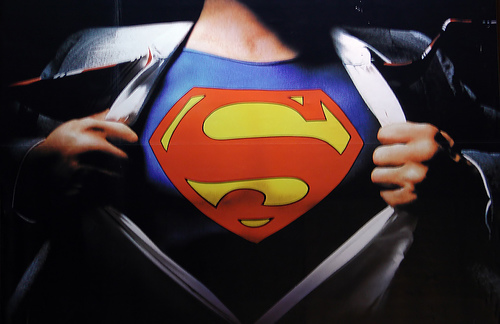 Not my husbands real chest, but it's something like that...
2. My mom and dad (I know, another cliche). They have been there to support me no matter what. Even when I thought they were stupid, they supported me. I know I've not always been the perfect child (I am now of course!), but to know their love is unconditional makes me feel secure. I try to relate this to my son, who is almost 12 because I know someday soon, I too will turn into the stupid parent.
Totally NOT my parents, I try to respect their privacy...
3. Sunday. I've made it tradition in my house that I cook breakfast and the three of us sit down at the table and discuss important issues, like what we are having for dinner that week. I also call my mom that day and we usually talk for an hour. Living so far from her is difficult sometimes and I only get to see her about three times a year.
4. The Army. My husband served his country for nearly five years (he was honorably discharged after his second deployment). Although Army life is tough, we can thank the Army for all that we have today. Some people thought we were crazy, but we knew we were doing the right thing. Not only did it open great job opportunities for my husband, it also brought us closer together as a family.
My hubby will seriously find this hilarious!
5. Technology. I can keep up with people I've known all my life, even when life gets crazy. I text my besties almost every day. I have three of them and not one of them live close to me!! Texting is all I have!!! And Facebook. Although Facebook can be the devil.
Totally lame pic, but I had to find one since I had six already.
6. Hot Chocolate. I've recently started drinking hot chocolate in the evenings, thanks to the hubby. He's drank a cup of hot chocolate almost every night since he came home in February. He told me while he was deployed that hot chocolate was the only thing he had to make him feel "normal". He makes it super awesome too with Cool Whip and everything. I read on the box last night that it has calcium in it and Dr. Q said I need more calcium! So I drink up almost every night, doctors orders!!
I've never seen a clear glass coffee cup!
7. Fortune Cookies. I love getting a fortune cookie! I usually order General Tso's Tofu at least twice a week from a local take out place. I swear their fortune cookies know what I need to hear. The one I got last week said, "Your intelligence is something to be admired". How do I know it word for word? I keep 'em. Just to remind me that I'm awesome!
My favorite dessert after General Tso's Tofu!